Headteacher's welcome
Welcome to our school website.
I am delighted that you are considering applying to work at St Joan's - an oversubscribed Catholic school which truly lives out its mission statement to Love Christ and Inspire Others.
At St Joan's we ensure that all new staff, whatever their professional experience, are well supported as they become full members of our community. We invest in professional development for all and have a strong commitment to staff wellbeing so that we are all able to provide the very best education for all our pupils. Our Diocesan Section 48 Inspection Report stated that "there are very effective systems and support in place for the induction of new staff into the Catholic life of the school." We have many staff who not only have made significant contributions to the school community during their time with us but have also chosen to send their children here to benefit from the broad and balanced curriculum and other experiences we offer. This is a place where we are all able to succeed. This is because as Ofsted noted in 2018, "the school's atmosphere is calm and peaceful. Relationships between staff and pupils are excellent."
If you think we provide the environment in which you also can flourish, please come and see for yourself what makes St Joan of Arc such a great place to work.
Mrs Bernadette O'Hanlon MA, FCCT
Headteacher
Current Teaching Vacancies
TEACHING VACANCIES
See below for Application Pack & Forms
Current Support Staff Vacancies
Support Staff Vacancies
See Below for Application Form & Vacancy Details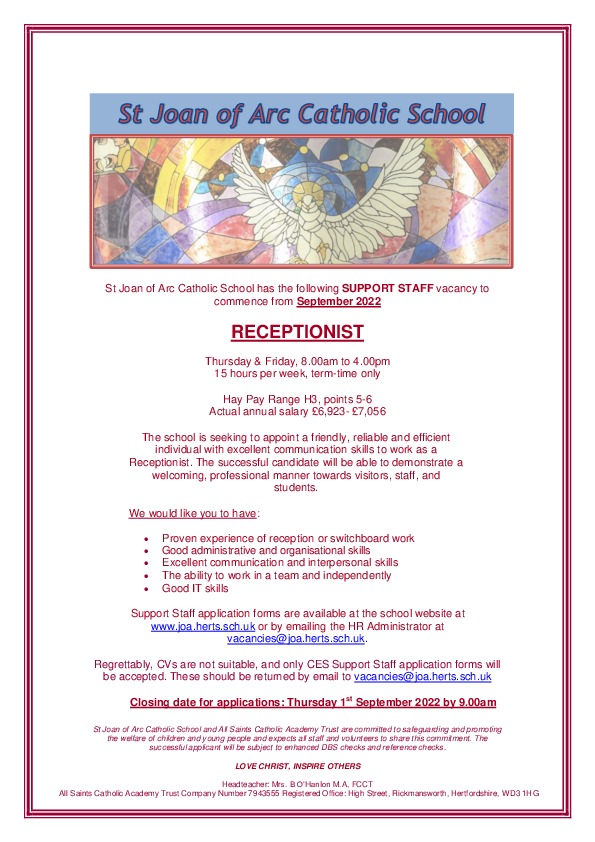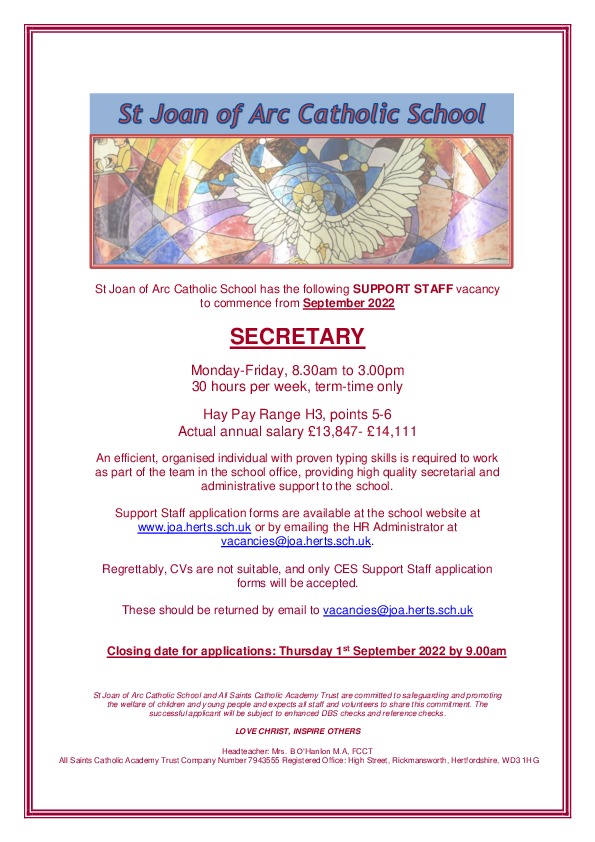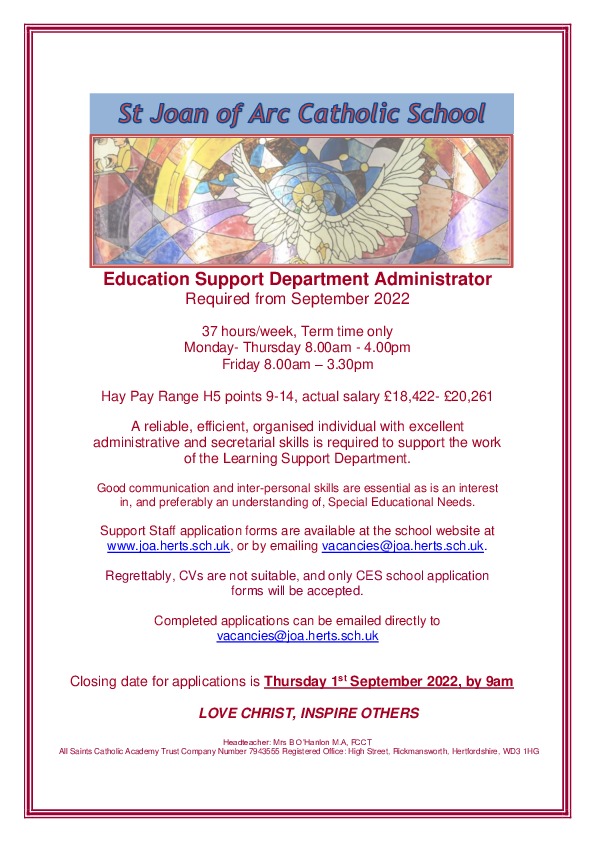 Register Your Interest / Upload Your Application