ASCAT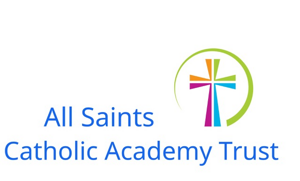 The All Saints Catholic Academy Trust (ASCAT) is a Catholic Academy Trust dedicated to serving the Catholic communities of South West Hertfordshire, encompassing the deaneries of Watford, St Alban's and Dacorum. In line with the Diocese of Westminster's Academy Strategy, we are in a period of expansion during which we are excited to be welcoming an increasing number of schools into our Trust family.
As a Trust we believe that each and every member of our school communities, pupils and adult alike, have been created equally in God's image, with their own unique gifts and talents. We believe it is the mission of all who work in Catholic education to play their part in realising the God-given, innate potential in all members of our communities.
Our vision of an 'Outstanding Education for All' comes from this desire to enable all members of school communities to flourish and succeed and to do all that we can to make our schools places where ambition for all is at the heart of everything that we do. We recognise that all schools will be at different stages on their journey of school improvement at the point at which they join us . Part of our vision therefore is the collaborative way in which we work together, as a Trust of schools, to support each school in its mission to realise and maintain the highest standards of education, care and support for pupils and staff.
An 'Outstanding Catholic Education for All' does not mean however that we expect all schools to be the same or that we have a 'one size fits all' vision of school development. As a Trust, we respect the individual history, traditions, ethos and local nuances of each school. The vision for our Trust is of a collaborative and supportive community of successful high-achieving schools in which the unique aspects of each school, just as of each pupil and member of staff, are valued and celebrated.
For further information please visit our website: www.ascatonline.co.uk
ASCAT Company Number: 7943555
ASCAT address: The Office Suite, 96 The Crescent, Abbots Langley, WD5 0DS