My Child At School

My Child At School [MCAS] is a portal enabling parents to view their child's academic
performance in real-time via a web browser. This facility allows exclusive access to the
child's Attendance, Behaviour & Time table whenever the parent/carer wishes.
It also allows dinner money deposits and to that extent replaces ParentPay
The school will provide login details.
Login here: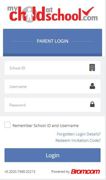 https://www.mychildatschool.com/MCAS/MCSParentLogin
Click on image for Parental User Guides