Parents And Friends Association
St Joan of Arc Parents and Friends Association is an active and friendly group that aims to raise additional funds for our school community. We do this by holding a number of fundraising events throughout the school year including a Comedy night, Quiz and Curry night, Winter Ball and in the summer a Party in the Park.
The association is run by a dedicated committee of volunteers who meet on the first Tuesday of every month in the school canteen at 7.30pm. All parents and friends can attend meetings and we would love to welcome new members to help us in our fundraising efforts. Over the years we have contributed to many projects to help improve school life for our children and one of our main targets this year is to help raise funds for an all-weather sports pitch.
We hope to produce a PFA newsletter once a term in which we will inform you our forthcoming events but more importantly to let you know how much money we have raised and what we have purchased for the school.
St Joan of Arc PFA Committee Members

Acting Chair - Jo Doheny

Vice-Chair - Caroline Brennan

Secretary - Kelly Jeffrey

Treasurer - Alex Arrigo

Vice-Treasurer - Caroline Brennan

Refreshments - Natasha Kennedy and Kelly Jeffrey

Bar Manager - Adrian Parker

Communications / Publicity - Alejandro Osorio

Events Platform Lead - Tara Jordan

Social Media Leads - Sandra Del Greco Anderson and Alison Griffin

School Representative - Deacon Liam Lynch

School Governor Link - Anita Ribeiro
UPCOMING EVENTS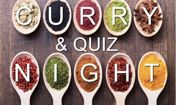 8th February 2020 - Our Lady's Church 19:00 - Tickets available from link above.