Governance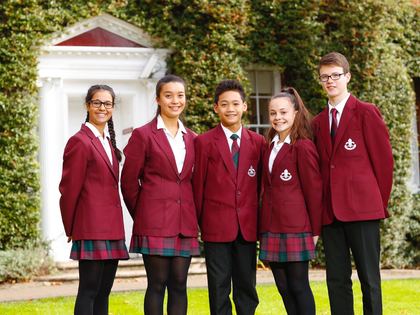 St Joan of Arc Catholic School is a member of the 'All Saints Catholic Academy Trust' (ASCAT). The Trust's memorandum and articles of association are the primary governing documents of the multi-academy trust and the scheme of delegation sets out the powers delegated to each academy within the trust. ASCAT was set up on 9 February 2012 through a Funding Agreement entered into with the Secretary of State for Education and St Joan of Arc Catholic School became an academy on 1st March 2012.
Governing Body of St Joan of Arc Catholic School
Governors
Governors
Mr S Hynes
Foundation Governor - Chair
Mr A Leahy
Foundation Governor
Mr A Rogers
Foundation Governor
Mrs A Ribeiro
Foundation Governor
Mr N Hilary
Foundation Governor
Mr S Ciccone
Foundation Governor
Mrs M Hughes
Foundation Governor
Mr P Sweeney
Foundation Governor - Head Teacher
Mrs J Doheny
Governor - Parent
Mrs R Bridger
Governor - Parent
Mr T Williams
Governor – Community Governor
Mr N Briggs
Governor – Staff Governor
Fr Shaun Church
Associate Governor - Catholic Life (ex officio)
Mr S McHugh
Associate Governor - Resources (ex officio)
Mr G Doyle
Deputy Head Teacher (ex officio)
Mrs B O'hanlon
Deputy Head Teacher (ex officio)
Mrs C Reffold
Clerk to Governors

Parent and Staff Governors are appointed by Ballot – Foundation Governors are appointed by the Bishop.
Sub-Committee Membership
Sub-Committee Membership
Catholic Life of the School (CLOTS)
Mr P Sweeney
Chair
Father S Church
Associate - ex officio
Mr N Hilary
Mr S Ciccone
Mrs M Hughes
Performance & Effectiveness
Mr S Hynes
Chair
Mr T Leahy
Mr P Sweeney
Mrs J Doheny
Mr N Hilary
Mrs B O'Hanlon
Associate - ex officio
Mr G Doyle
Associate - ex officio
Finance
Mr A Rogers
Chair
Mr S Hynes
Mr A Leahy
Mr S Ciccone
Mr T Williams
Mr P Sweeney
Mr G Doyle
Associate - ex officio
Mrs L Unsworth
Associate - ex officio
Resources
Mr S Hynes
Chair
Mrs R Bridger
Mr P Sweeney
Mrs M Hughes
Mrs A Ribeiro
Mr N Briggs
Mr S McHugh
Associate - ex officio
Mrs B O'Hanlon
Associate - ex officio
Mr G Doyle
Associate - ex officio
Remuneration
Mr S Hynes
Chair
Mr A Rogers
Mr A Leahy
Mr P Sweeney
Development Coordinator
Mrs C Reffold
Clerk to Governing Body
Funding Link with PFA
Mrs A Ribeiro
Special Educational Needs
Mr S Ciccone
Child Protection/Child Looked After Governor
Mrs R Bridger