Udayan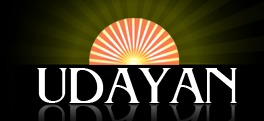 Since March 2004, St Joan of Arc have held many fund raising events with the aim of supporting Udayan, and of spreading awareness in the local community about the work it carries out for the children of leprosy sufferers in Calcutta, India.
In February 2005 a group of Sixth Formers from St Joan's, along with two members of staff, travelled to Calcutta to visit Udayan and to offer their services to the home. Following the success of the first trip visit, another was made two years later. On both occasions the itineraries incorporated religious places of significance to the major Faiths in India, and the journeys which took on something of the nature of a pilgrimage were recorded on a daily basis.
5 Cathedrals, 600 km, 24 hours - Solo Bike Ride
On Friday 28 th June 2019 Mr Sweeney, the Headteacher of St Joan of Arc, will take on a challenge to ride to the 5 Cathedrals within the Episcopal Province of Westminster (Northampton, Nottingham, Norwich, Brentwood and Westminster), with 24 hours of ride time (excluding feed stops) to raise much need funds for Udayan. He will have a support vehicle to provide food and water for the ride, but other than that, it will be just him, his bike and a matter of 5 Cathedrals in 24 hours covering a distance of 600 km - wish him luck or visit the link below to donate.
5 Cathedrals covering 600 km in 24 hours on a bike ....
Please take time to read about Udayan and the fantastic work it does and all that is going on at St Joan's for the children of Udayan. We hope you will find time to explore the main Udayan website:
Further information about Udayan and fundraising activities involving Friends of Udayan in the UK can be found on the Friends of Udayan website www.friendsofudayan.co.uk. Feel free to let others know the site is here so that they too can find out about Udayan and hopefully begin to support it.